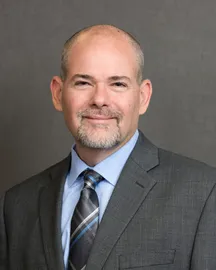 Howard Brown, DC is a New York State licensed Doctor of Chiropractic serving the Wappingers Falls and Poughkeepsie NY communities since 1996. He grew up in Fishkill, NY and graduated John Jay High School class of 1987. His undergraduate degree is from University of Maryland in 1991. Then he achieved a doctorate in chiropractic at Life University in 1996.
As the son of a chiropractor, he has experienced and learned the benefits of chiropractic throughout his life. Upon becoming a doctor of chiropractic, he joined Dr. Richard Brown and began freeing people from pain in their Wappingers Falls, NY clinic. Our family has served thousands of families in our community for over 50 years!
Chiropractic treatment can be preformed by hands, instruments or specialized tables. Dr. Howard Brown has certifications in complimentary therapies. Spinal adjustments can be with the hands-on Diversified technique, the Activator instrument or with the Thompson Drop technique. Treatments may also focus with muscular trigger points called Accupressure. He concentrates on helping patients reach optimal health by identifying and correcting the source of the problem, leading to pain relief naturally.
Dr. Brown is a licensed provider for most health insurance carriers in our area. Usually, patients do not need referrals to be seen at our office. He is certified to provide for New York Worker's Compensation and Motor Vehicle Accident cases. If you have an insurance that he does not take, you may be eligible for out of network benefits. This would mean that your carrier may reimburse you for a portion of cost. He treats patients from pediatric to geriatric, and for mild strains to severe injuries.

Additionally, his services have made him an award winning chiropractor. In 2008, he was named a Top Forty under 40 by the Southern Dutchess Chamber of Commerce. Then, in 2017, he was named a Top Doc by Hudson Valley Parent Magazine. In 2018, his office was nominated as a finalist for the Best of the Hudson Valley award.
To serve the community Dr. Brown is a member of the Dutchess County Chamber of Commerce and the New York State Chiropractic Association (NYSCA).